Astronomer in Your Classroom – 24h of Science
As part of the 24h of science, on May 7 and 8, 2021, the Institute for Research on Exoplanets, in collaboration with the Center for Research in Astrophysics of Quebec (CRAQ) and the Mont-Mégantic Observatory, proposed the "Astronomer in your virtual classroom" activity.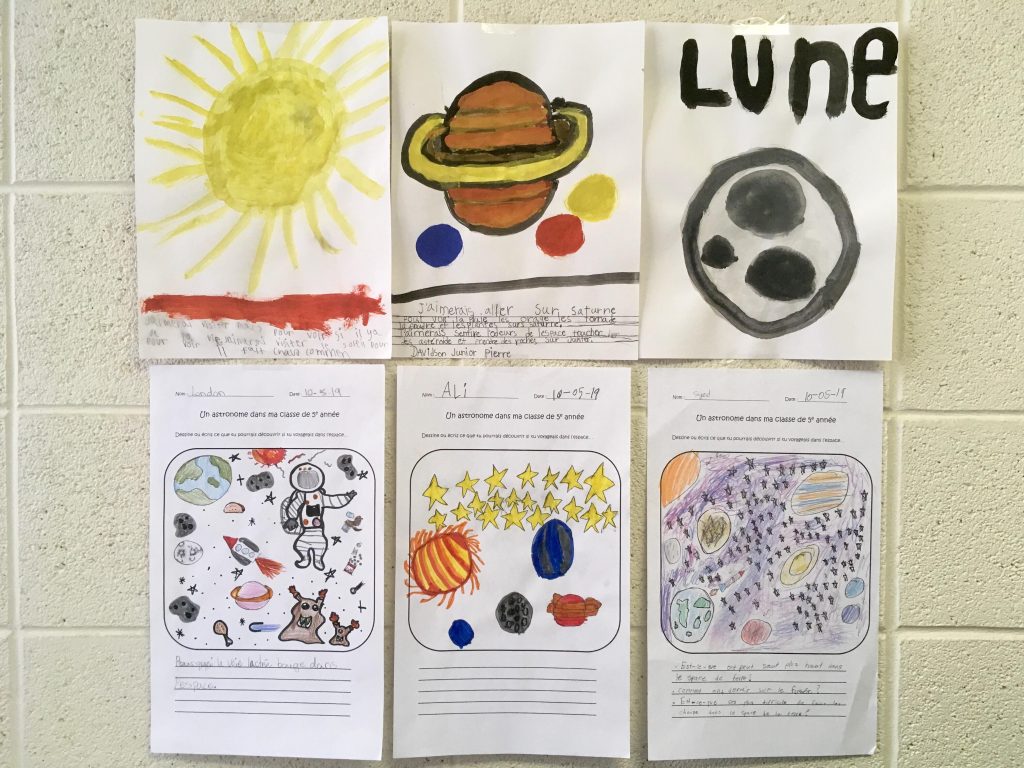 This year, the theme for the 24h of Science was 'Unusual Science'.
There are some very strange things in our Universe! Did you know that Venus is the hottest planet in the solar system, even though it is not the closest planet to the Sun? Did you know that the most water in our solar system is not on Earth? Did you know that astronomers work at night? Did you know that even stars can die? Did you know that Mars is the only planet in our solar system inhabited only by robots?
With the "Astronomer in Your Virtual Classroom" activity, students came into contact with passionate astronomers interested in a variety of topics such as exoplanets, black holes, galaxies and stars. The visiting astronomer facilitated a 60-minute discussion with the students to find answers to their most pressing questions about the universe, galaxies, stars, planets, moons and life in the world. 'universe. We also took the opportunity to explain what astronomy is, the profession of astronomer and the research that is done in Quebec. A great opportunity to discover how weird our Universe can be!