PhD student Ismaël Moumen leads an astronomy project for First Nations youth
Ismaël Moumen, a PhD student at Université Laval and member of the Centre for Research in Astrophysics of Quebec (CRAQ), is behind a development project using astronomy as a tool to integrate Quebec's Aboriginal youth.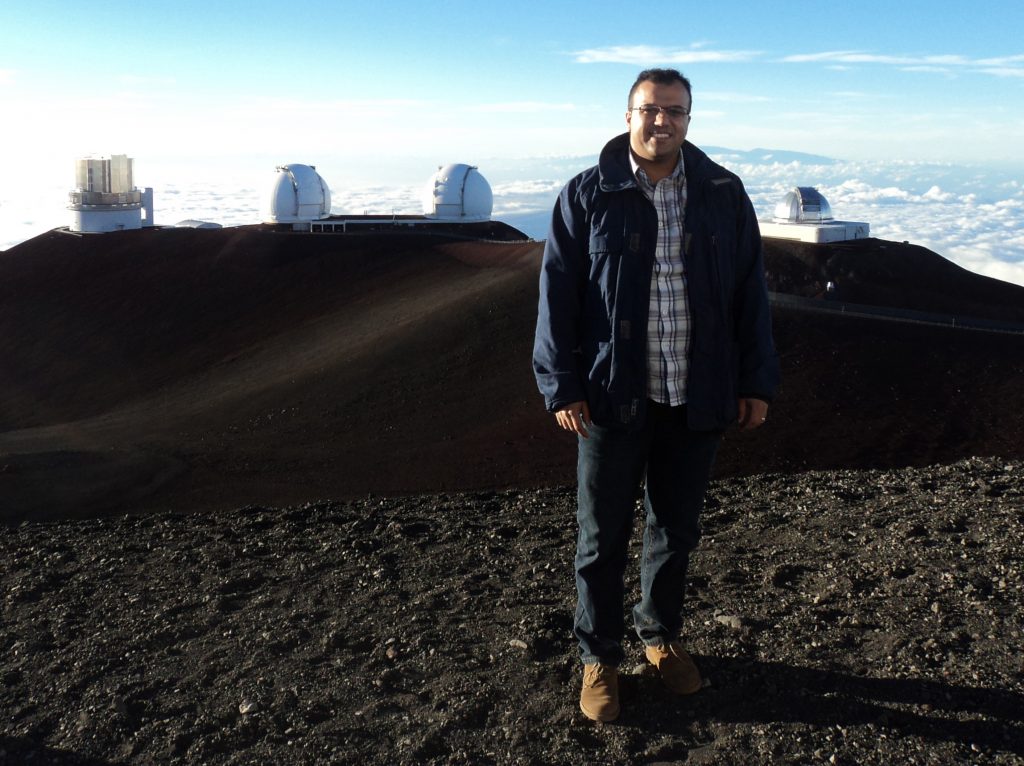 The basic idea behind the project labelled "Astronomy for Canadian Indigenous Peoples (ACIP)", is to follow a society-society approach to improve the situation of Aboriginal peoples in Canada by using astronomy as a development tool for First Nations youth. The project aims to reduce the inequalities faced by indigenous peoples, particularly the lower level of education and high dropout rate.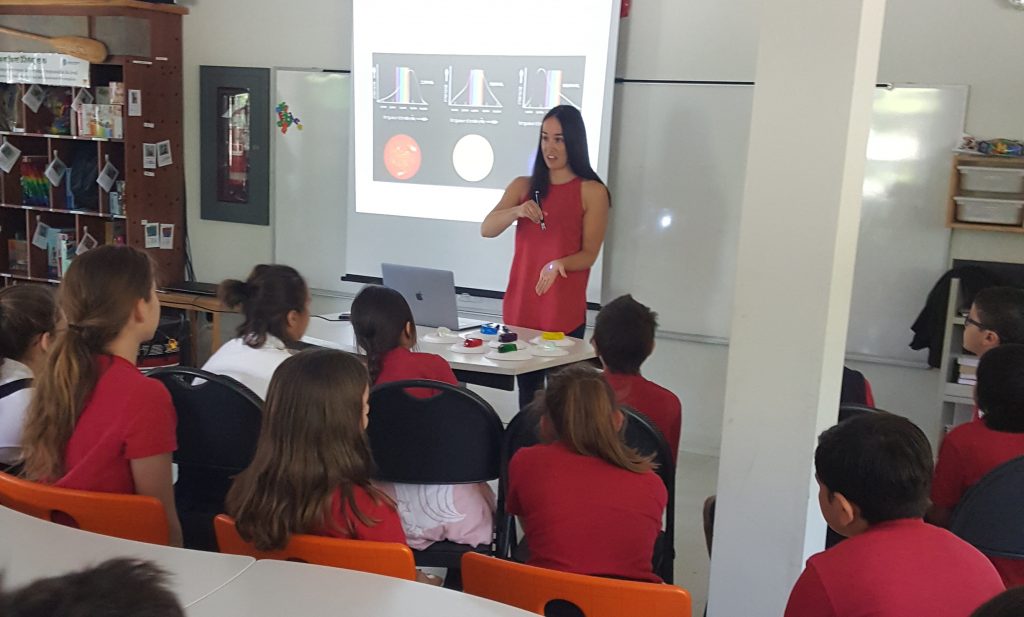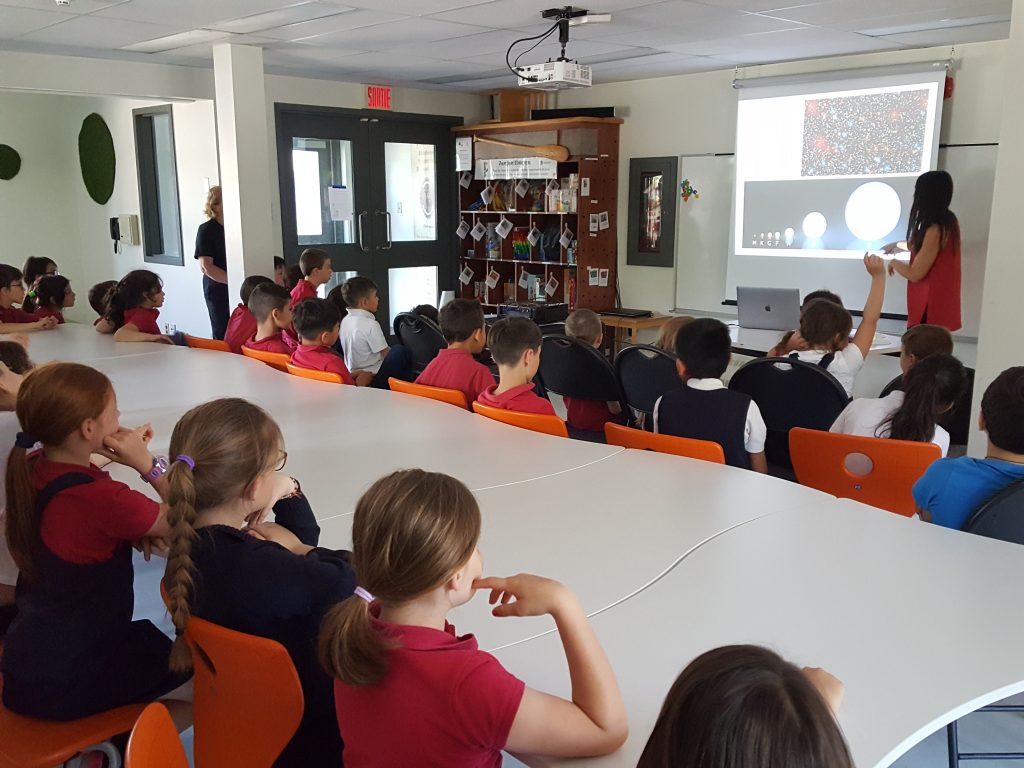 Laurie Rousseau-Nepton at Whata' school, Wendake.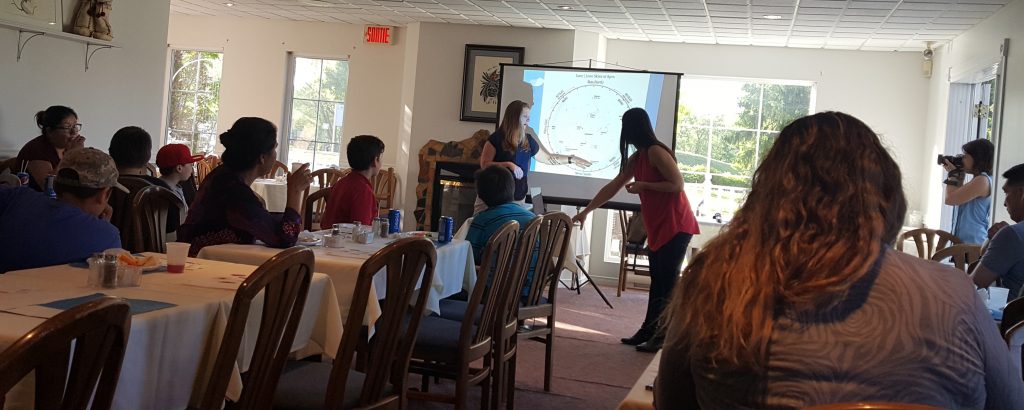 Mary Beth Laychak and Laurie Rousseau-Nepton at CAAQ, Trois-Rivières.
As a first step, a pilot-project set up by Ismael Moumen targets young people aged 8 to 14 from two Quebec communities (Whata' School in Wendake and the Centre d'amitié autochtone du Québec – CAAQ in Trois-Rivières) to take advantage of the proximity of the Observatoire du Mont-Mégantic (OMM). The pilot is two-prongs: 1) in June, a community meeting with two staff-members of the Canada-France-Hawaii Telescope (CFHT), outreach educator Mary Beth Laychak and astrophysicist Laurie Rousseau-Nepton, herself of Aboriginal origin, and 2) in July, a visit of the OMM as part of the Popular Astronomy Festival organized by the ASTROLab of Mont-Mégantic National Park.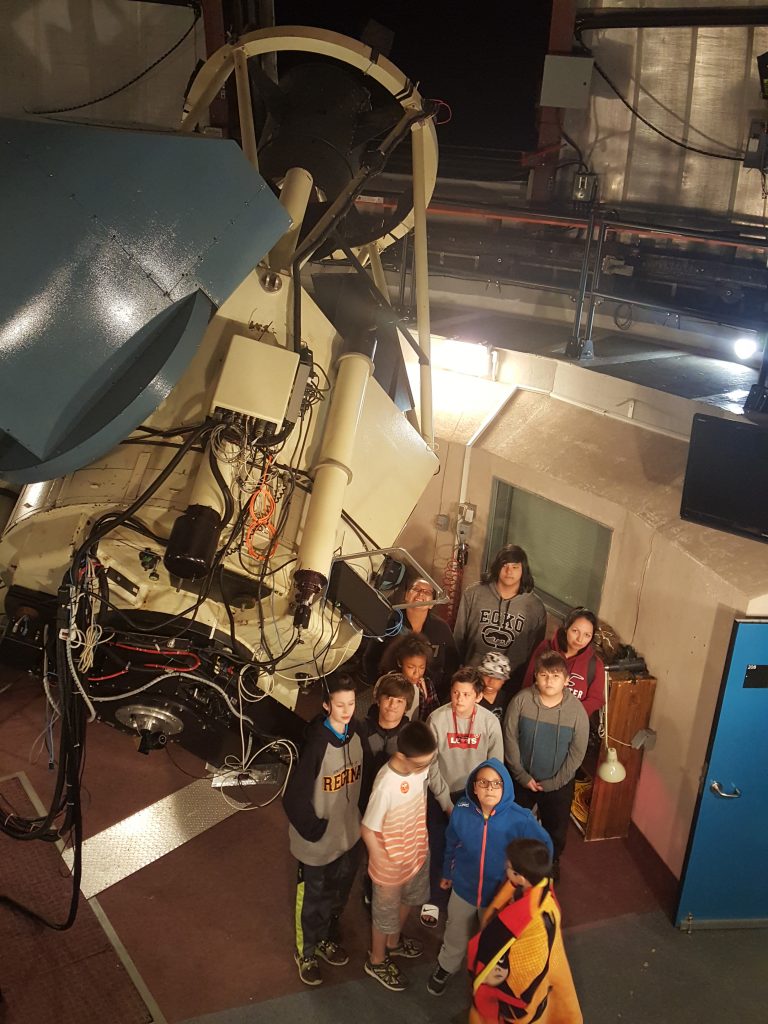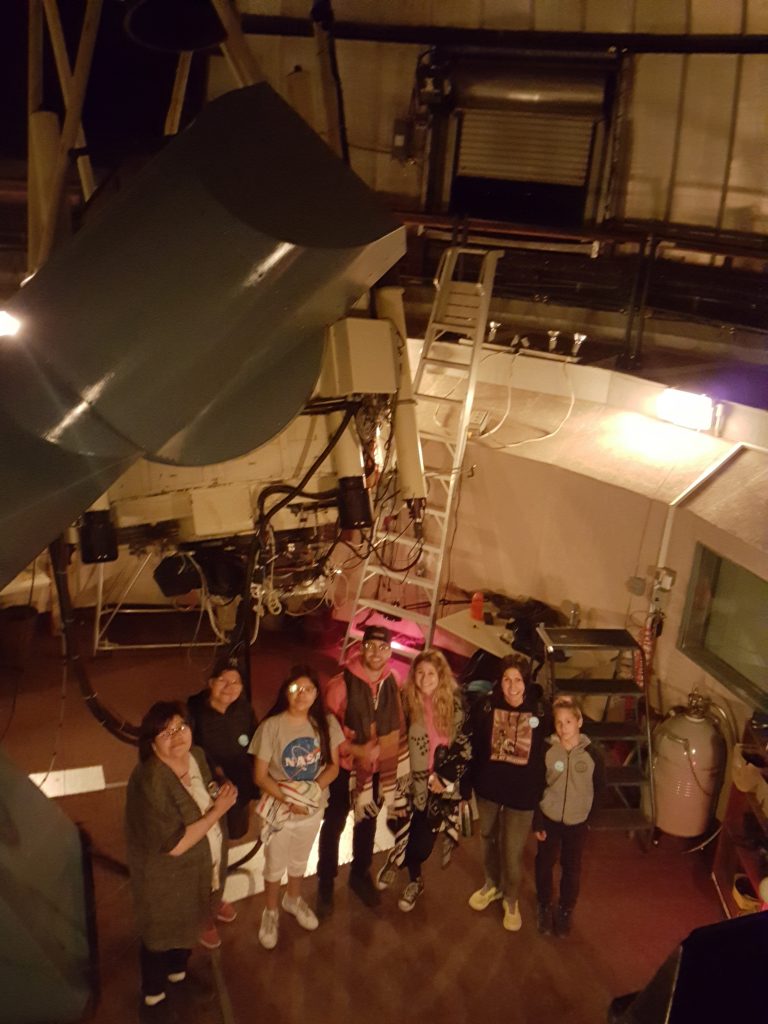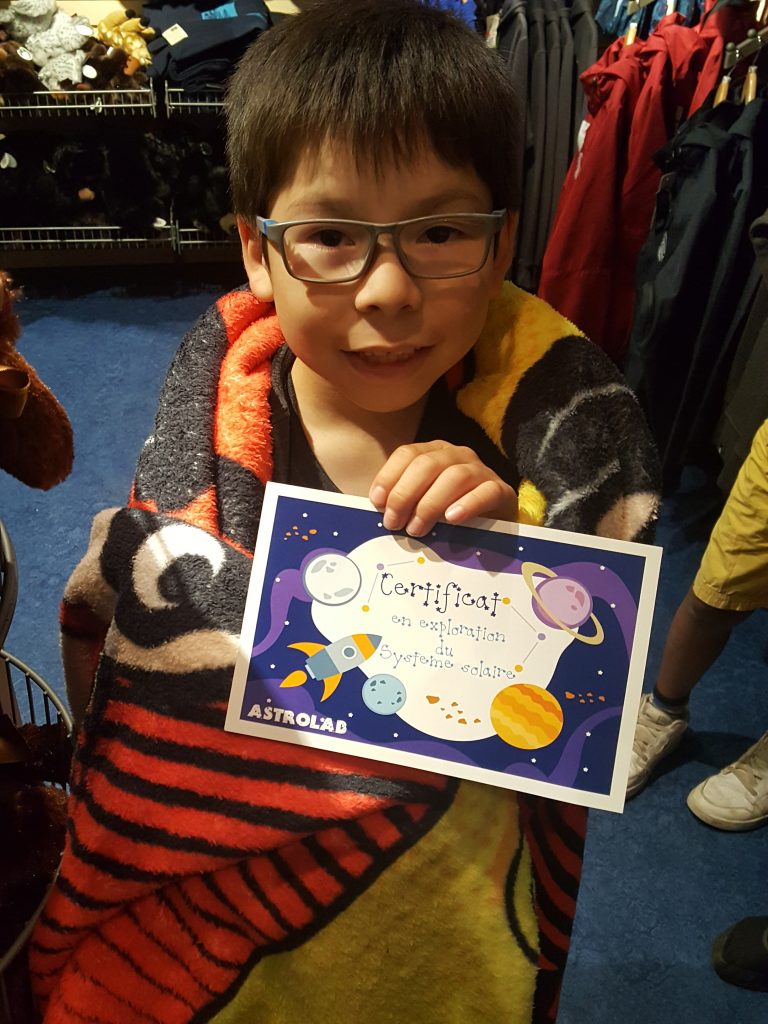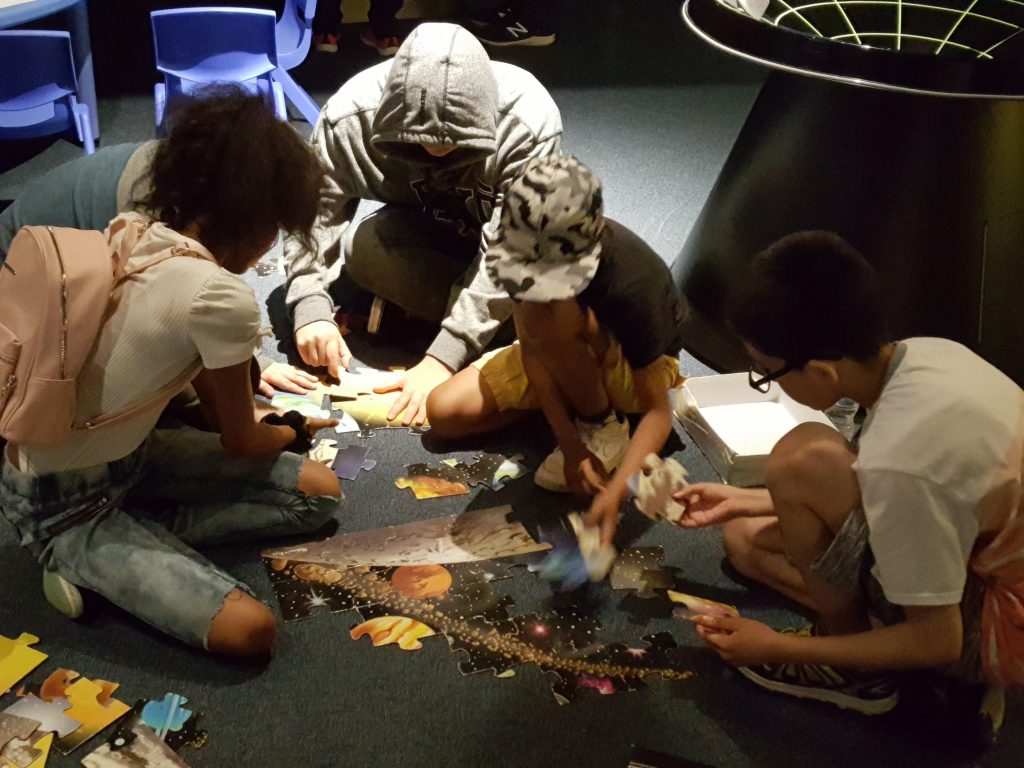 A few of the young visitors at OMM and the ASTROLab.
Ismaël Moumen led this project for which he received a grant of 8000 euros from the Office of Astronomy for Development of the International Astronomical Union (IAU-OAD). Several other partners are also contributing to the success of this project: the CRAQ, the Canadian Astronomical Society (CASCA), the CFHT, Discovering the Universe, CAAQ, Whata' School, the ASTROLab and the OMM.
The CRAQ congratulates and warmly thanks Ismaël Moumen for this great initiative. The CRAQ also thanks Laurie Rousseau-Nepton and Mary Beth Laychak for their contribution.
To learn more about this project go to: http://www.ismael.free.fr/acip/
Contact :
Ismaël Moumen
ismael.moumen.1@ulaval.ca
Source :
Robert Lamontagne
Responsable des relations avec les médias
Centre de recherche en astrophysique du Québec
Téléphone : (438) 495-3482
lamont@astro.umontreal.ca