Astrophysicist and CRAQ collaborator Jean-René Roy is appointed Knight of the Ordre national du Québec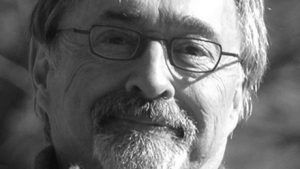 Jean-René Roy is an astrophysicist and associate professor in the Département de physique, génie physique et optique at Université Laval. He received his PhD in astronomy from the University of Western Ontario in 1973. After working in research institutes in the United States, the Netherlands and Canada, he was a professor in the Département de physique at Université Laval from 1977 to 2000. He was a member of the management of the Gemini International Observatory in Hawaii and Chile from 2000 to 2009. He worked at the Large Facilities Office of the National Science Foundation from 2009 to 2011 in Arlington, Virginia. In 2011-12, he was based in Baltimore (Maryland) at the Science Mission Office of the Space Telescope Science Institute, which operates the Hubble Space Telescope. His research has embraced the dynamics of our star, the Sun, the evolution of spiral galaxies, the formation of massive stars and the dispersion of elements in the interstellar medium. He has constantly endeavored to make the wonders of the cosmos accessible to the general public by various means: books, articles, radio chronicles, lectures, etc.
The CRAQ warmly congratulates Jean-René Roy for this well-deserved distinction.
About the Ordre national du Québec
Every year, since 1985, the Premier of Québec has paid tribute to exceptional individuals who, through their achievements, values and ideals, have influenced Québec's growth and contributed to its renown. Québec awards them the prestigious titles Knight, Officer and Grand Officer of the Ordre national du Québec.