CRAQ and CFHT share the stars at the Eureka Festival!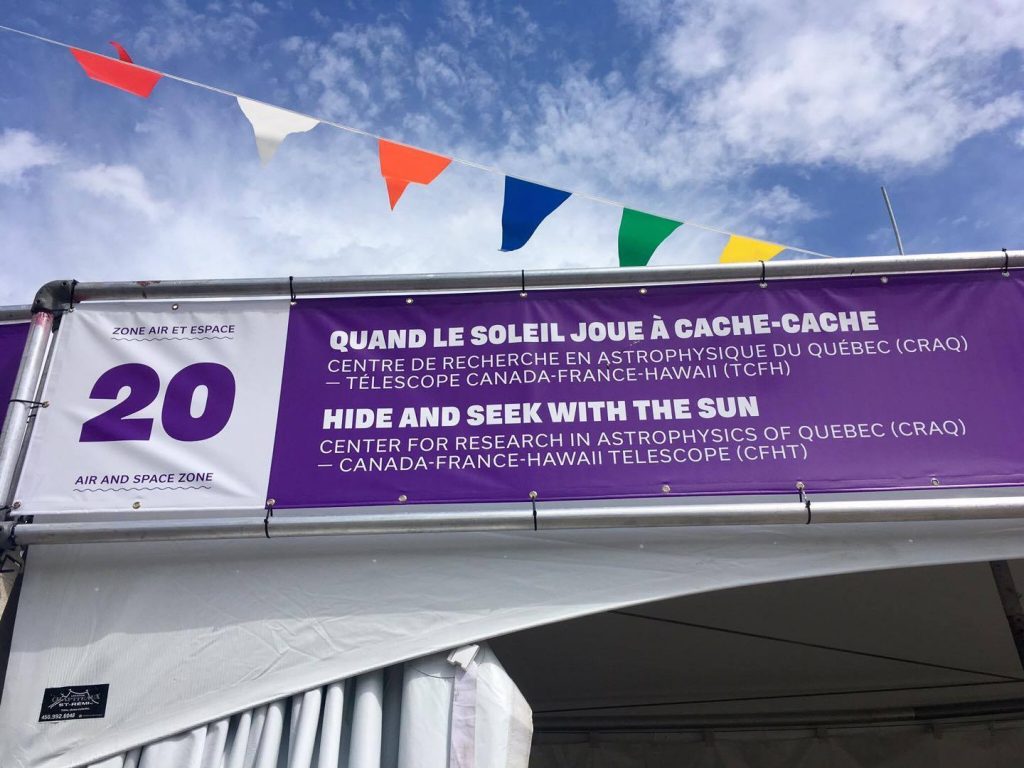 The Center for Research in Astrophysics of Quebec (CRAQ) and the Canada-France-Hawaii Telescope Corporation (CFHT), were present at the 2017 Eureka Festical! Enthusiastic CRAQ students took part in this 11th edition of the festival which took place in the Montreal Old Port from June 9 to 11. During these three days, 14 young scientific communicators shared some mysteries of the cosmos with festival-goers.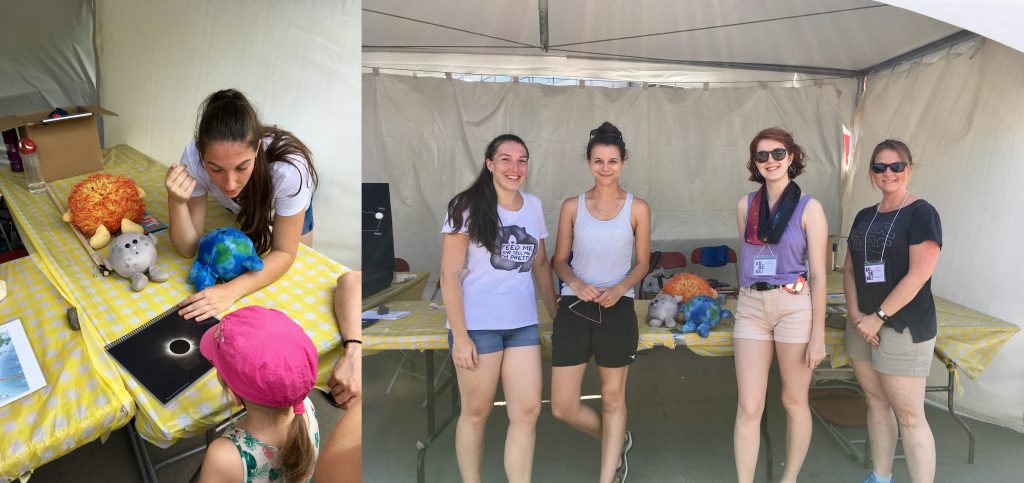 Under the theme "Hide and Seek with the Sun", visitors were able to learn more about the phenomenon of solar eclipses. They will therefore be ready for the great eclipse that will be visible all over America on August 21st. Also, during the first day of the festival, Marie-Eve Naud shared the exoticism of the extra-planetary worlds discovered to date.
The Festival was a great success and welcomed several tens of thousands of visitors. The CRAQ warmly thanks Myriam Latulippe, Marie-Eve Naud, Mary Beth Laychak, Marie-Lou Gendron-Marsolais, Frédérique Baron, Anne Boucher, Sabrina Côté Maldonado, Antoine Darveau-Bernier, Olivia Lim, Émilie Parent and Samuel Trépanier for their essential contribution to this success.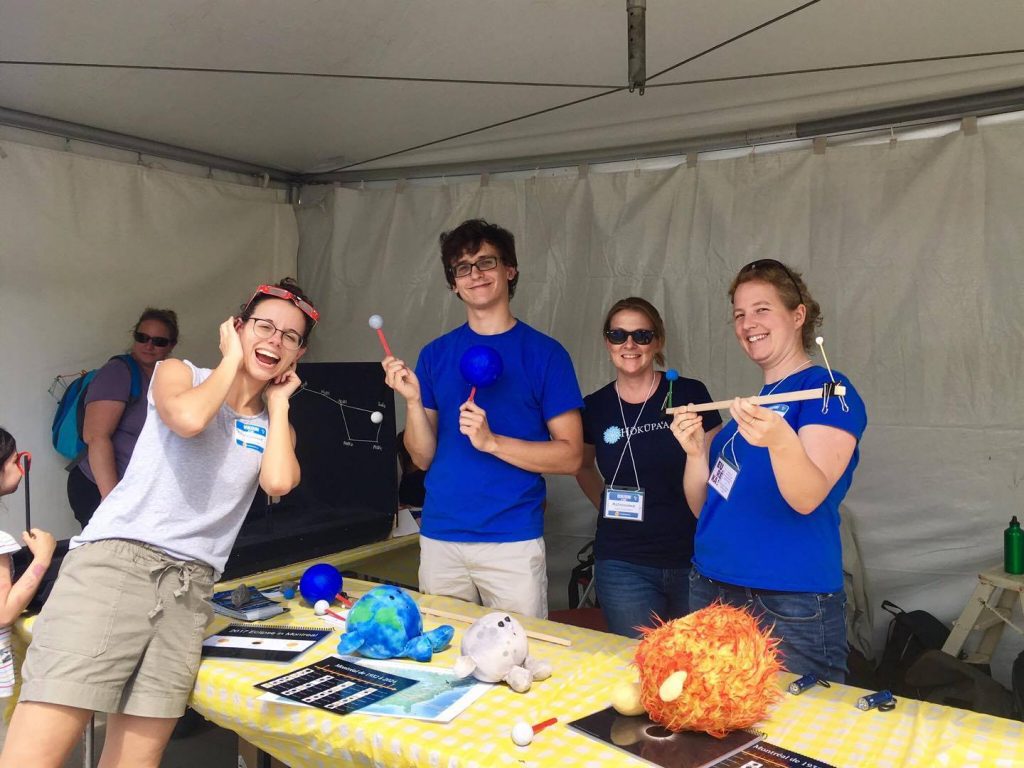 Source:
Robert Lamontagne
Public outreach
Center for Research in Astrophysics of Quebec
Université de Montréal
Phone : (514) 343-6111 x3195
lamont@astro.umontreal.ca