The 2020 CAP Medal for Excellence in Teaching Undergraduate Physics is awarded to Kenneth Ragan
The Canadian Association of Physicists (CAP) is pleased to announce that the 2020 CAP Medal for Excellence in Teaching Undergraduate Physics is awarded to Kenneth Ragan, McGill University, for his overall accomplishments in teaching, and the promotion of quality teaching at his institution and within the CAP. He has taught many different courses spanning the range from large introductory courses for non-specialists to upper-level courses for final-year honours students and graduate students. His deep physics knowledge, along with his passion for physics and for his students, makes him a perfect candidate for the CAP Medal in Undergraduate Physics Teaching.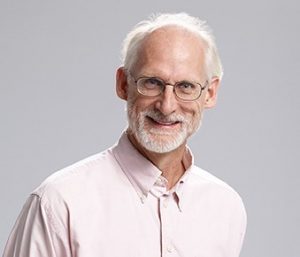 Professor Ken Ragan, astroparticle physicist and former CAP president, is also a renowned educator at McGill University where for the last several years he has taught both calculus-based and algebra-based introductory physics courses at the freshman level. His student evaluations note his humour, his use of such pedagogical approaches as just-in-time teaching, clicker- and mentor-enabled peer instruction, his extensive use of demonstrations, and his enthusiasm at communicating science in a fun, yet rigorous way. Additionally, Prof. Ragan formerly held the William C. MacDonald Chair in the Department.
In 2007, the McGill Department of Physics instituted the J.D. Jackson Teaching award to recognize excellence in teaching, particularly at the undergraduate level. The selection committee unanimously selected Ken as the inaugural winner of this award not only because of his manifest excellence but also because his strong devotion to teaching, and of his tireless commitment to pedagogy. He is also the winner of the 2011 Leo Yaffe Award for Excellence in Teaching, given by McGill's Faculty of Science, and the Principal's Prize for Excellence in Teaching in 2013. In 2016 he was awarded the Pedagogical Innovation and Lifetime Contribution Award from SALTISE (Supporting Active Learning and Technological Innovation in Studies of Education"), a Montreal- area grouping of college- and university-level educators helping to foster a community of learning in advance pedagogy.
The CAP Medal for Excellence in Teaching honours faculty members who have a comprehensive knowledge and deep understanding of their subject and who possess an exceptional ability to communicate their knowledge and understanding in such a way as to lead their students to high academic achievement in physics. This medal was introduced in 1996.
A series of virtual plenary medal talks will be organized to honour the 2020 medal recipients. The talk schedule will be posted on the CAP's website and notification of each talk will be issued once arranged. The medal will be forwarded to Prof. Ragan with the congratulations of the community.
About the Canadian Association of Physicists (CAP)
The Canadian Association of Physicists, founded in 1945, is a professional association representing over 1600 individual physicists and physics students in Canada, the U.S. and overseas, as well as a number of Corporate, Institutional, and Departmental Members. In addition to its learned activities, the CAP, through its charitable arm – the CAP Foundation, also undertakes a number of activities intended to encourage students to pursue a career in physics.
Source :
Mrs. Francine Ford, Executive Director
Canadian Association of Physicists
Tel: 613-562-5614
E-mail : execdir@cap.ca
www.cap.ca