Professor Daryl Haggard Receives Prestigious ICRA-Azrieli Fellowship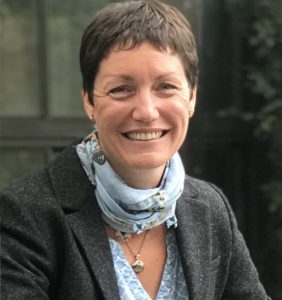 The Center for Research in Astrophysics of Quebec (CRAQ) congratulates Professor Daryl Haggard, of McGill University, for a prestigious scholarship offered jointly by the Canadian Institute for Advanced Research (CIFAR) and the Azrieli Foundation.
Professor Haggard studies active galactic nuclei (accreting supermassive black holes) and their host galaxies. As a CIFAR Azrieli Global Scholar, she will join CIFAR's Gravity and the Extreme Universe (GEU) program, led by McGill's own Professor Vicky Kaspi. The GEU program aims to tackle some of the most difficult questions facing astrophysics researchers today, such as, what is the nature of extreme gravity, and how can it help us understand the origin and evolution of the universe.
Scholars are chosen for their academic excellence, collaborative work, community involvement and leadership skills. During their two-year appointment, they receive $100,000 in undesignated research support as well as specialized leadership and communication skills training. They have the opportunity to be mentored by a senior researcher in their field and to network within a community of top-tier research-leaders.
The CIFAR Azrieli Global Scholars program is enabled by the generous support of the Azrieli Foundation, which funds scientific and medical research, higher education, youth empowerment and school perseverance, Holocaust education, music and the arts, architecture, and quality of life initiatives for people with developmental disabilities.
https://www.cifar.ca/assets/cifar-announces-2017-cifar-azrieli-global-scholars/
https://www.mcgill.ca/newsroom/channels/news/take-two-mcgill-duo-named-cifar-azrieli-global-scholars-276109
Source:
Robert Lamontagne
Public outreach
Centre de recherche en astrophysique du Québec
Phone : (514) 343-6111 x3195
lamont@astro.umontreal.ca