Professor Victoria Kaspi named Companion of the Order of Canada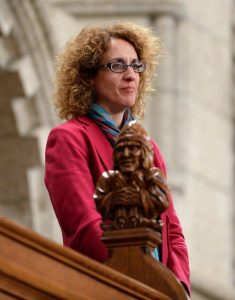 The Center for Research in Astrophysics of Quebec (CRAQ) congratulates Professor Victoria Kaspi of McGill University on her appointment as Companion of the Order of Canada, the highest level within the Order, on December 30, 2016.
Professor Kaspi receives this honor for her world renown in the field of astrophysics and her remarkable work on the behavior of neutron stars.
The Order of Canada was created in 1967, during Canada's centennial year, to recognize outstanding accomplishments, dedication to the community and service to the nation.
http://www.gg.ca/document.aspx?id=16670&lan=eng
Source:
Robert Lamontagne
Public outreach
Centre de recherche en astrophysique du Québec
Phone : (514) 343-6111 x3195
lamont@astro.umontreal.ca