Nathalie Ouellette wins a Prix du recteur 2021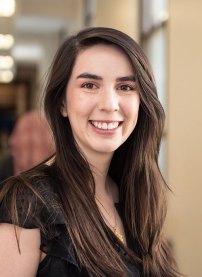 Nathalie Ouellette, Coordinator of iREx and CRAQ member, is the winner of one of the "Prix du Recteur" of the Université de Montréal awards for 2021, in the category Initiative. This award recognises the imagination, dynamism and creativity of a member of the Université de Montréal community.
"Nathalie Ouellette embodies passion, devotion and leadership," said René Doyon, Professor in the Department of Physics and Director of iREx and the Observatoire du Mont-Mégantic. In just three years, through her education and outreach activities, she has positioned herself as one of the great ambassadors of the Université de Montréal."
The CRAQ congratulates Nathalie.
About the Prix du recteur
The Prix du Recteur, presented in six main categories (Collaboration, Inspiration, Initiative, Commitment and Diversity), reward outstanding contributions from members of the UdeM community.